Home > Casino > Account Dos And Don'ts

Online Casino Account Opening Dos And Don'ts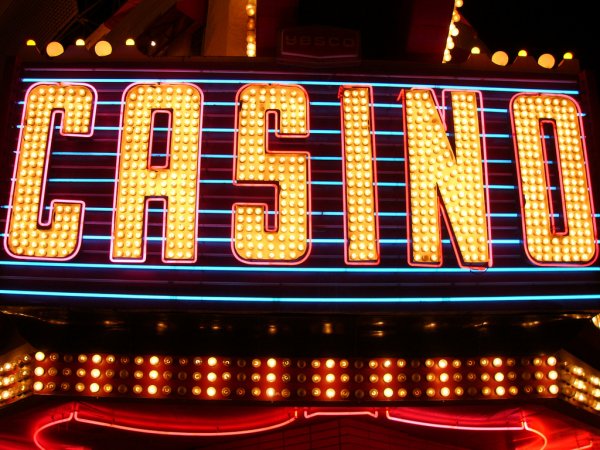 Are you opening an online casino account? If so, you may be looking for a guide on the dos and don'ts to remember to stay on the right track. Before you can open one and place a bet on games, such as slots and roulette, you should research certain guidelines about online gambling and keep them in mind so you can get the most pleasant experience out of the activity. For more on those tips, check out the following section.

Article Highlights:
Reasons To Open An Account | Dos | Don'ts | Final Thoughts

Reasons To Open An Account
Gambling online is an increasingly popular pastime among gamblers who want to play from the convenience of their homes or from anywhere. Playing online, people don't have to physically venture to a land-based casino and spend money on fuel and tolls, and extra time before they can start gambling. Signing up also allows players to monitor every single detail happening in their account, including the games they played as well as how much was wagered, won or lost. They can also monitor and join special promotions and reload wallet balances without having to exert much effort - by simply performing a few clicks on their screen.  So what are the dos and don'ts when opening an online casino account? See the following...


Dos
Follow the steps outlined.  The process is pretty straightforward. Starting an account is as simple as filling in a form with personal details and receiving a unique account number. If you have any questions about any part of the process, you can easily contact and be guided by a customer support specialist.


To protect yourself and keep your details secure from hackers, do not use the same password you use for other accounts . Before submitting your details, you should also double check to ensure all the information is correct.


Before depositing money, check bonus details and payout policies that vary from one casino to another.  Speaking of payout policies, take note that some online casinos accept multiple payouts per day while some only once a day. Thus, it is wise to read the particular casino's payout policy so that you will be informed of the rules regarding the transfer of winnings to your bank account.


Check to see if you need to do a software download. There are online casinos that let players play straight from a browser while others require downloading and installing software. On the other hand are casinos that offer both browser-based and app downloads. Some gamblers still prefer browser-based games, as they're wary of potential malware and viruses. If you're opening an account with a reputable casino like www.viva9988.com, you don't have to worry about it as they're using only trusted software providers. 


Open an account only with a reputable online casino. Be sure to do this because you will be sharing your personal data along with your credit card number. Thus, see that you're signing up for an account with a trusted gambling service provider - one that has equipped their casino with internet security, such as 128-bit encryption, which can stop hackers from accessing customers' sensitive information.


Don'ts
Sign up if you're not of legal gambling age in your country or if your country does not allow online casinos. Before visiting a site, it's recommended that your learn about and apprise yourself on existing gambling laws in your respective country or state. Otherwise, you may not be able to withdraw your winnings.


Always take the signup bonus. Before claiming it, head over to the bonuses and promotions section of the site and read the terms and conditions associated with the welcome bonus. If you're planning to play without it, you should also read the terms and conditions to see if the bonus will be credited instantly on your first deposit. If you have found that it will be credited on your first deposit and you don't want it, you need to contact the casino support before transferring money into your account. If they don't respond or agree to your request, find another casino.




Final Thoughts
Remember these important rules when opening an account in online casinos to avoid any unpleasant experiences such as not being able to withdraw your winnings or having your account terminated for violation of their terms of service.

Try a leading online casino with an excellent variety of games.
Advertisement