Home > Casino > Technology And Gambling

Technology Is Forcing Gambling In One Direction - Are You On The Right Path?

Today's casinos and games offer incredible variety, with superb graphics, spot on gameplay and jackpots that often exceed those of land based casinos. Some reliable casino bonus providers offer the latest online casinos based on trends, new games, and special features, all in one place.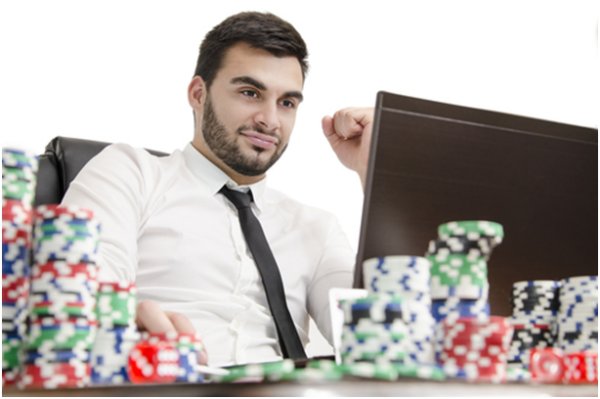 Perhaps a seasonal twist can make the online slots merrier - or the poker tables will be adorned with snowflakes. Whatever the time of year, however, the changing face of the casino - both on and offline, is plain for everyone to see.

Article Highlights:
Poker Boom | Scratch Card Declines | Brick And Mortar Changes | Final Thoughts


Poker Boom
One of the main reasons for such an evolution is the rate at which technology is advancing. As greater and greater scientific feats become humbled by even greater advances (in some cases decades later), they start to become cheaper and, subsequently, expendable for our entertainment.
The technological shift has changed the gambling culture in many ways. Before the great poker boom of 2003-2005, less than a hundred people played in its main event, the World Series Of Poker (WSOP). Now, following an internet boom that saw almost everyone in the US with a dial-up modem learn to play poker, more than 6,000 players take part every year.
How poker rooms changed the online face of the game, and delivered it with such simplicity, was able to revive the sport, which was once only for aging Texans. Now, the game is played by a huge variety of players and ages, in countries across the world, on every continent on the globe.


Scratch Card Declines
Technology, too, is changing the way we see other markets. Scratch cards, which traditionally have been the staple of housewives and smokes around the world, have seen huge declines in physical sales. This came after a huge number of scratch cards turned out to have considerably lower odds than many of their online equivalents.
When playing instant wins online, players can be offered up to a 90% return on investment. This means that up to 90% of the gross profits of that machine are reinvested back as prizes. However, many physical scratch cards turned out to have between only a 10% and 30% return, which has since effectively blockaded their sales.


Brick And Mortar Changes
Even brick-and-mortar casinos, which have traditionally styled their interior and design to the upper-classes, are now desperate to attract young and trendy players. It turns out that, while the older generation are dying out and the younger are not as interested in gambling, the best fix is to get a party started.
Many casinos are subsequently getting rid of formerly lucrative attractions, such as slot machines, to pave the way for attractions aimed at younger millennials, like tattoo parlours, dance floors, and even petting zoos.
Connecticut's The Fox has had an entire redesign based on its wish to only attract young, beautiful, and trendy clientele. The New England casino has thrown out more than 274 slot machines - favourites among its elderly customers - in favour of a tattoo parlour, a martial arts space and, interestingly, more poker tables.


Final Thoughts
While gambling, and its many niches, may not be limited to burly men with fedoras anymore, it's obvious that these trends go in and out of fashion just as any other.

Try a leading online casino with an excellent variety of slots games.
Advertisement