Home > Casino > Online Gambling In Sweden

Sweden Doesn't Have An Online Gambling Law, But Is One Of The Biggest iGaming Industries!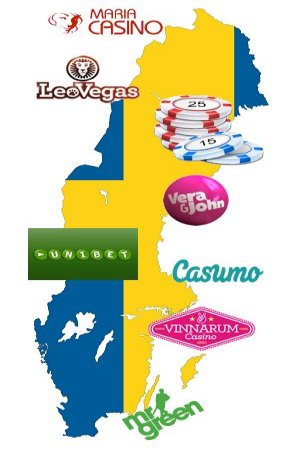 Today, I would like to share something with you that I find very interesting, and that is the topic of Swedish igaming law. Right now, and for the last 20 years (or as long internet casinos have been in existence), Sweden didn't have any law governing online gambling. The only law in existence is that the country itself has a monopoly, and the government is the only entity which can own a casino. However, since most European countries have fairly similar laws for gambling online, and because Sweden can't control what websites people visit or what they do at those websites, the internet opened a loophole where casino operators could start private casinos in the regulated Republic of Malta and then focus them towards the Swedish market.

Article Highlights:
Taxes And Regulation | Expansion | Potential Pitfalls | Safeguards | Conclusion

Taxes And Regulation
The event of Malta-based casinos opening also gave Swedish-focused brands the opportunity to provide their players with much better bonuses and offers since the casinos no longer have to pay taxes in Sweden. More recently, within the last year or so, this topic has been up for debate and the government is now working on a law where the operators will have to pay a bit tax in Sweden, and also follow the Swedish guidelines for marketing.

Expansion
Meanwhile, the Swedish igaming industry has grown enormously. There are now over 100 casino brands focusing on the Swedish market where only 9 million people live. A primary reason for this is because Sweden is home to many wealthy people who play for large amounts, but also because the middle class there tends to have a lot of disposable income that can be used for gambling.

Potential Pitfalls
The expansion of Swedish market casinos has attracted casino operators from all over the world. This means many blacklisted casinos try to operate in Sweden, but also many good casinos that just don't have the right license. This trend is starting to become a problem for Swedish players because playing at the wrong casino - or a casino that doesn't have an MGA license - means the player will have to pay taxes on their winnings.

Safeguards
To avoid issues such as disreputable casinos and the uncertain prospect of having to pay tax on winnings, many players in Sweden turn to trusted casino portals, where they find only the best Swedish casinos listed along with smart player tips and great bonuses.

Conclusion
The Swedish online gambling market is flourishing because of the loophole in law, and right now Sweden's lotteriinspektion agency doesn't allow marketers and blog owners to promote casinos. Meanwhile, the rules for marketers are just like with the casino brands: it's legal to do so if the owner of the website doesn't live in Sweden or have a company outside of Sweden, meaning the country doesn't really want their own industry to grow. Hopefully, the future of the igaming industry brings changes that are favorable for everyone involved.

Try a leading online casino with an excellent variety of slots games.
Advertisement